Hello everyone!
I hope you´re spending a lovely Thanksgiving weekend with the ones you love ♥
I have so much to share with you from my last month...
The last 17 of November I went into surgery.
Don´t worry, it was something scheduled and for a positive purpous...something is actually changing my whole life. But I´ll share all the story and details on a future post next week.
Today I have two great news for you!
#1: I´m offering MASSIVE discounts in all my classes thru next Sunday :) Believe me, they are MASSIVE!
Check them
HERE
or click over the image
#2: My new workshop Draw, Paint, Scribble
is now open for registration
Early Bird Price also runs thru Sunday!
During the mini workshop you will learn how to:
• draw a front portrait
• add and blend colours to her face in a super easy way
• scribble and make a fun background with a bit of collage
>> CLICK HERE FOR MORE INFO ABOUT THE WORKSHOP

Hope to see you in class ♥
Love and light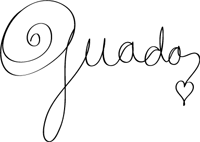 New Mini Workshop: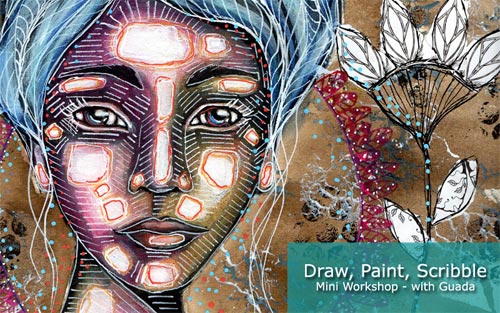 Other classes with Guada: