Hello everyone!
How are you doing? hope you´re spending a beautiful Sunday with the ones you love.
Wohoooo!
Guada´s Art Club
has opened its doors the past week and lots of members are already playing and being creative :)
If you havent read about
the club
let me tell you a bit about it.
I provide two kind of video lessons each month:
Every 15 of the month I share an inspirational video based on an artist, a color scheme, a pattern, a picture or anything that makes me steo out of my comfort zone.
Every 30 of the month I share an instructional video where I share mixed media, portraits, drawing, watercolor techniques my way.
As a member you also have access to coloring pages, collage papers, backgrounds to print and collage :)
I have to tell you I´m super excited about the inspirational videos.
The whole intention behind this series of videos is not only to make you step out of your comfort zone but also register and take notes of several questions I share during the process.
As an artist everyone of us sooner or later feels stuck, do you know that feeling?
Well, the idea is to teach you a system to step out of your "comfort system" and explore.
And if you´re asking yourself if you need a "system" to explore creativity and develop a personal style the answer is a big YES, you do need it.
A system is something you can review and adjust but mostly is something you can REPEAT.
Asking several questions and applying a thinking method several times during a period of time leads you to think out of the box, and that's my dears what this series of videos are intended.
I know this may be new for you but I´ve been teaching this to my students for the last 10 years and believe me it works.
This piece is my exploration into inspiration for January and it´s way out of my comfort zone but in some way I manage to make it my own and I took notes so I can apply what I liked doing in my next art sesions. AND it was a LOT of FUN too ♥
This was how the piece looks before I make it my own
If you haven´t join
The Club
yet click over the image for more info
Join The Club!
Until the next 10 of February 2016 you will be able to choose between monthly or annual subscription with a 25% OFF.
>>> Monthly subscription $22.- dols/month
>>> Annual subscription with a 25% OFF! $198.- dols/year
IMPORTANT NOTE: In order to become a member you´ll need to create an account on Gumroad.com before your payment.
The system will ask you to add an email and set a password.
Once you finish your payment you will receive an email from where you´ll be able to download the welcome pdf to The Club.
I´ll send you monthly updates to keep you in track too but when you download the welcome pdf you´ll be able to access the contents right away :)
If you have any doubts send me and email to guadas.art@gmail.com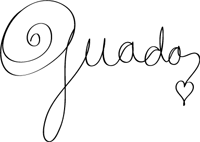 New Mini Workshop: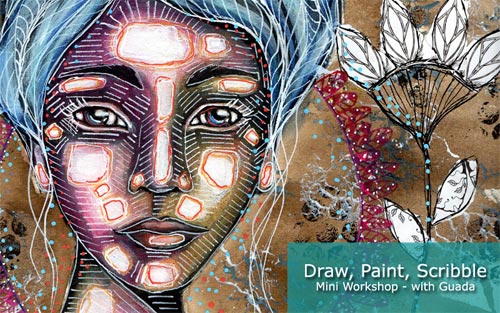 Other classes with Guada: