Good morning here in Argentina!
Ohhh what a day is today! I have three reasons to celebrate all in one ♥
1rst: Today is MY BIRTHDAY!! yay!! I´m turning 45 :)
2nd: I´ve lost 39 kg (almost 86 lb) wohooooo!!!
3rd: Today I´m finally announcing the BIG OPENING of Guada´s Art Club! :) !
So, what a day my dears...what a day.
My family is coming to celebrate in a few hours so I´ll post some pictures during the next days.
(I´m over the moon excited about it!)
The Club opens its doors next 15 of January but registration is now open
Guada´s Art Club is a full year membership for art classes and lots of contents.
Once you subscribe you´ll have access to monthly video lessons, instructional pdfs, coloring pages, collage prints, giveaways, custom gifs, discounts on my other classes, inspirational videos and more!
Think in terms of a club, you´ll have access to lots of facilities with your monthly membership :)
an inspirational video lesson in which I´ll show you how to explore and make emerge your own style through exploration and some creative exercises
an instructional video lesson in which I´ll show you how to make and art piece from start to finish
pdf contents
coloring pages (I´ll suggest how to color or use this pages on your art and crafts projects).
collage prints for you to use in your art projects (I´ll also suggest how to use this prints)
NOTE: ALL VIDEOS WILL BE DOWNLOADABLE FOR YOU TO KEEP FOR EVER.
We´re going to dig into:
Watercolors (I´ll teach you how to create visual textures and how to use your watercolors in an UNIQUE style)
Acrylics
Mixed media
Drawing and sketching (faces, hands, feet, Mandalas and a lot more!)
Collage
Intuitive painting
Mandalas
As a member of my club you´ll have access to:
Special coupons and discounts in all my past and future classes during your subscription
Monthly Giveaways ( art supplies and classes will be involved)
Custom gifts (you´ll love this! Believe me)
Until the next 10 of February 2016 you will be able to choose between monthly or annual subscription with a 25% OFF.
>>> Monthly subscription $22.- dols/month
>>> Annual subscription with a 25% OFF! $198.- dols/year
IMPORTANT NOTE: In order to become a member you´ll need to create an account on Gumroad.com before your payment.
The system will ask you to add an email and set a password.
Once you finish your payment you will receive an email from where you´ll be able to download the welcome pdf to The Club.
I´ll send you monthly updates to keep you in track too but when you download the welcome pdf you´ll be able to access the contents right away :)
If you have any doubts send me and email to guadas.art@gmail.com
Totally Yes!
I have set a super easy
affiliate program
for you!
You can earn 25% of each one of your referred members!
You´ll earn commission on all recurring revenue. In the case of a monthly subscription your fee will be applied every month for as long as the customer you referred is subscribed.
For more info about the affiliate program please CLICK HERE
For more info and details about Guada´s Art Club please
CLICK HERE
Now let me introduce you our stellar sponsor!
Please take some time to visit their web
www.artistcellar.com
and
facebook fan page
you´ll LOVE them!
They are full with art, techniques and opportunities to learn new things
Thank you
Lisa
for your permanent support!
Love you girl ♥
Can you see now why I´m OVER THE MOON excited :)
I have more than one reason to celebrate today and I WILL!
Hope to see you in
The Club
and son´t loose the chance to join the
affiliate program
...you have nothing to loose!
Love and light♥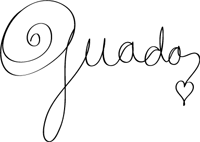 New Mini Workshop: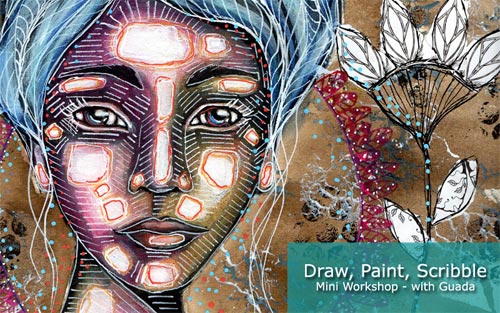 Other classes with Guada: