Hello everyone!
Hope you´re all doing great ♥
I´m super exited to share with you the last news.
First of all I´ve realized I didn´t share with you the last lessons from
Guada´s Art Club so, here we go:
March lesson:
This lesson was about doodling, pattern and painting over collage
So much fun!
April Lesson:
This one is all about circles, collage and also painting over collage
Look all what we did just for the first four months of the year!
There are still 8 months to keep working,
can you imagine all the art and beauty we can create together?
If you didn´t subscribe to the club yet it´s never too late :)
For a

limited period of time

you can purchase an

annual subscription

with a

20% OFF!
IMPORTANT: If you buy an annual subscription you´ll be able to access the past four months contents plus the future ones of course, so be sure to choose the 20% reduced year option.
If you choose the monthly option you´ll be charged monthly and will receive the contents from the month you subscribed on (not the previous ones).
UPCOMING NEW CLASS!
I wanted to put this class together since a loooong time ago and it´s happening now.
Unfallen Angels is all about MALE PORTRAITS, collage and painting over it and of course Angels, but don´t expect sweet cherubs...this angels are peace and love WARRIORS, strong and with character but at the same time tender and merciful ♥
Registration opens next week so stay tuned!
Have a nice weekend!
Love and light ♥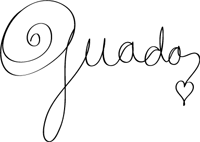 Mini Workshop: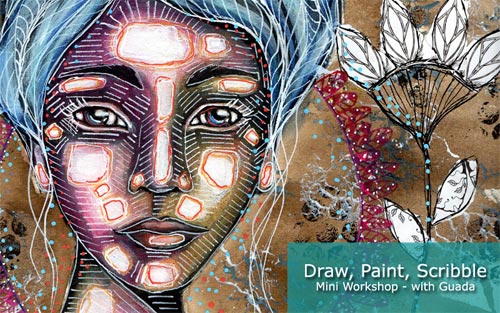 Other classes with Guada: