Drum roll please!
We have two winners of a free spot on my brand new class
The 1rst seat is for
Izabela!
The 2nd seat is for
Jade Scarlett!
Congratulations and please email me to guadas.art@gmail.com
so I can send you the welcome instructions.
The second great news is that Early Bird registration
for the class is now open yay!
-- Early Bird Sale ends next Monday 31 of July --
So ACT FAST and save some money ;)
Of course it is!
you´re very welcome to join us at any time.
Hope to see you in class ♥
Keep creating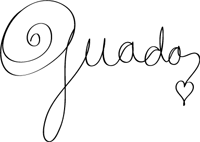 Other classes with Guada: