Last weekend I worked on this lady with daisies ♥
Lately I´m embracing my favorite way to start a painting
I just build a background and from there I create the final painting.
This process is much more easier and enjoyable for me than starting with the character
and then build a background.
I used a brayer to apply a dark blue acrylic mixed with a bit of clear gesso
to build a proper surface to draw on.
I also played a bit with white gesso and a stencil to make the white spots.
As my background was quit dark I used a white pastel pencils to draw her,
after that it was time for the underpainting layer.
This underpainting is very important to get a nice skin tone ;)
After several layers of acrylics she started to emerge! ♥
For the skin tone I used the following colors:
Burnt sienna
yellow achre
cream
white gesso
During the same painting session I also built some fun papers and another background :)
What should I do on this new pink background?
...any ideas?
let me a comment with your ideas and I´ll check them back tomorow ♥
Last but not less!
I´ve added this and other paintings to my
Society 6
shop yay!!
Good news!
Free Worldwide Shipping Today!
so GO GO GO and buy your favorite ones :)
Click over the image or HERE to watch all my prints
See you!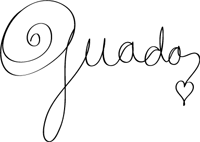 New Mini Workshop: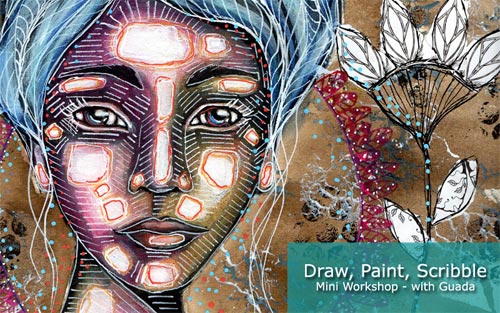 Other classes with Guada: